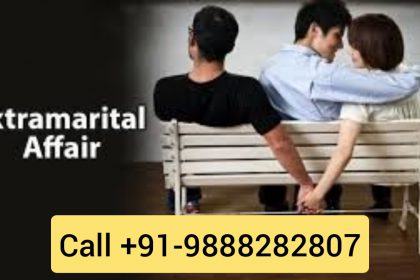 EXTRA MARITAL AFFAIRS IN ASTROLOGY / EXTRA MARITAL RELATIONS / INFEDILITY IN ASTROLOGY
The main reasons of extra marital relations as per Vedic Astrology is the influence of Mars, Rahu or Ketu in 4th,6th,12th house or 5th from 7th house or 5th of 7th is influenced by malefic planets or Jupiter and Venus connection in 5th of 7th House indicates that person will suffer from illicit or extra marital relation.
If 7th or 2nd lord is influenced by or viewed by Venus, or Venus is in these place or 10th lord is in 7th with Venus the person will fall in to illicit relation due to strong sexual desire. apart from that if 7th lord is connected with Rahu or Ketu then every possibility this person will fall in the trap of extra marital or illicit relation.
To get involved with anyone, four factors play a major role. They are the mind, love or romance, the strength to break social norms, and passion. The planets governing these emotions are the Moon, Venus, North Node or Rahu and Mars. The ancient Vedic astrology believes that if the 3rd, 5th, 7th, 11th and 12 houses and their Lords connect with any of these four planets, there is a possibility that a partner will cheat and have an extra marital affair.
Also check on the eleventh house and its lord for such matters. This is in relation to ones spouse's tendency to flirt. While eleventh house stands for friends, gains in business, elder co-borns, income, gains, realization of hopes, ankles this is the house to know for spouse's lovers. Since eleventh house is the fifth from the seventh house. However, eleventh house would be indicative of spouse's love affairs depending on the weakness of the seventh house as well. There should be a relation between ones weak seventh house and the eleventh house. If ones seventh house is weak or the lord is ill placed and if the eleventh house contains an expansive planet like Guru or Venus then we can be certain that during the period of eleventh house the spouse will fall into relation outside of marriage. Because Guru / Venus wants to have it all.
If you wonder about your spouse's chastity, check eleventh house, its lord both in rashi and navamsha. If you are undergoing the eleventh house lord dasa and if the current transit brings rahu ( foreigner) and if one goes through rahu ketu return. For the case of an example, a Makara lagna having mars debilitated in karka the seventh house could bring marital troubles due to the same but not necessarily the end of marriage.
Is your love relation go through Extramarital Affair? Do you want to survive it? Looking for affairs Solutions then consult with Expert Astrologer Dr. Munish Sharma.